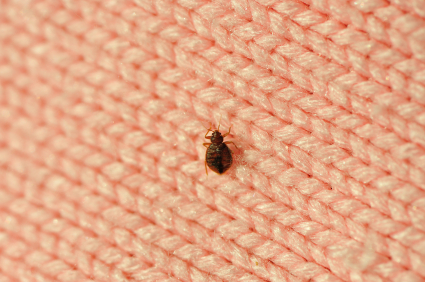 You may think that you are safe from bed bugs, just because your home's bedroom is not infested with them. Think again. Bed bugs are in a growing number of locations these days. Leaving your house may mean that you can brush up against bed bugs in taxi cabs, movie theaters, and even hospitals.
According to an annual survey of pest management professionals, bed bugs are in all sorts of places you may not have expected. In February, the National Pest Management Association and the University of Kentucky surveyed the in-the-field bed bug detection experts for the Bugs Without Borders report. "In the third installment of the Bugs Without Borders survey, according to Pestworld.org, "bed bugs are found to be as much, if not more of a problem today than they were a few years ago." Yikes!
Places bed bug detection professionals found bed bugs
The survey says that virtually all of the pest management professionals found bed bugs at some point in their work – 98 percent found them in apartments or condos, and 96 percent found them in single-family homes. But that is not the only place bed bugs were discovered. Here are some of the places the survey found bed bugs, and the percentage of pest management professionals who discovered bed bugs there:
Hospitals: 33 percent
Movie theaters: 10 percent
Schools and day care centers: 41 percent
Nursing homes: 46 percent
Transportation (train/bus/taxi) : 21 percent
College dorms: 47 percent
Office buildings: 36 percent
Hotels/motels: 75 percent
Libraries: 12 percent
Laundromats: 9 percent
Retail stores: 15 percent
Airplanes: 2 percent
Restaurants: 7 percent.
That means that you could potentially be exposed to bed bugs at a variety of diverse locations whenever you leave your home. Needless to say, this is a scary prospect.
Bed bugs the toughest insects to control
If this doesn't make you want to itch, here is some more information to make your skin crawl. According to the pest control professionals, bed bugs are the toughest pest to control. The Bugs Without Borders survey says that 76 percent of the experts find the bugs the worst, with 17 percent finding ants the worst, 6 percent say roaches are the toughest, and 1 percent find termites the most difficult.
What can you do to stay away from bed bugs?
Pestworld.org says that "bed bugs are as much, if not more of a problem today than they were a few years ago," and that "these pests continue to plague people wherever they go." The site says that raising awareness of the issue and being vigilant about bed bugs can help alleviate the problem.
If you travel, or have had to spend much time away from home, like in a hospital, you can keep bed bugs from being a problem in your home by putting your clothing in the dryer on high heat for 20 minutes before putting them in the washer. You should also put your luggage in a separate area of your home to make sure that any potential bed bugs don't hitch a ride into your bedroom.
And if you think you might have bed bugs in your home, contact a bed bug professional like Bed Bug Finders LLC. Good luck.
Lisa Swan writes for a variety of home and office websites. She lives in New York City.
Related articles