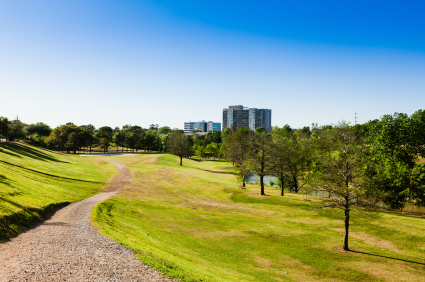 Downtown Houston was once booming with all types of real estate, commercial, commerce and residential. The real estate business is still booming there but now the trend is buying outside of the Loop for residential, but why?
According to a study done by the Houston Chronicle last year, more than 80% of homes that were sold were outside of Beltway 8, compared to just 6 percent inside Loop 610 and 12.8 percent between the Loop and the Beltway. Residents aren't minding the long commute for several different reasons.
Property in the suburbs of Houston can be twice as affordable as those within the larger city limits. According to housing data in that area, last year, the median price per square foot for a home outside the Beltway was $72.98. The Inner Loop value was $178.09 per square foot, still less than half. Courtney Johnson Rose, a realtor in the Missouri City area stated that to get a four-bedroom home inside the Loop, you are probably looking at $400,000-plus versus outside the loop at around $200,000.
Another big draw to the burbs is the amount of jobs locating outside of downtown.  Houston's outlying areas are becoming home to major business districts along the West Belt, including oil companies like Exxon Mobile Corp. They are moving 10,000 employees to a new building west of I45. As a result, areas beyond city limits are booming. Other large companies such as BP, Shell and Conoco Phillips also employ thousands of people along I10, now becoming known as the Energy Corridor.
Schools and shopping are an important part of our everyday lives and there are a multitude of those showing up all along the outer city. The Institute for Regional Forecasting and the University of Houston's, C.T. Bauer College of Business calls the West Belt their home. The largest shopping mall in Texas, The Galleria Houston is also located outside of the Loop. It boasts 26 million visitors each year with over 400 stores and restaurants, three office towers, and two high-rise hotels.
Some residents love the big city life, but without all the hustle and bustle that downtown is sure to provide. That is another reason for moving to the suburbs. There seems to be less crime, less traffic and a little slower pace of life for those who chose to live here. Some residents state it just feels more like home to be away from all the lights but still less than 30 minutes from just about any destination in Houston. It can be a  great place to raise a family because of the master-planned communities.
Although living in the outer edges of the city can only be a 30 minute commute, some find this to be a drawback to living there. Because of today's technology, thankfully, many employees are finding that their employers are making is easier for them to telecommute. This is making it easier and easier for residents to say yes to buying outside of Loop 610.
Whether you are a city person at heart or not, it is clear why 80% of buyers are choosing to buy outside of the Loop. There is a lot to offer from schools to shopping and who can forget affordable housing and a strong job market in this economy? The burbs of Houston might just be the best place for you and your family.
Rickey Williams is a real estate investor, expert, and blogger. He works with We Buy Ugly Houses in Houston, a home buying franchise.
Related articles