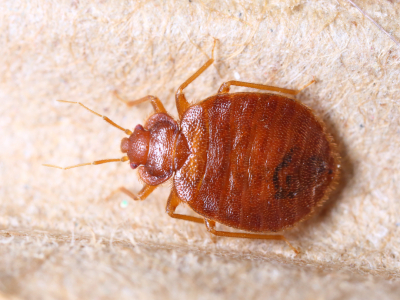 According to this report of the top bedbug infested cities, Houston, TX now ranks 12th on the list of 50. This year's rankings have Cincinnati coming in second and New York City — the most-infested city for the past two years — coming in third. Cleveland, Miami, Indianapolis and New Haven joined the top 15 this year.
Bedbugs feed on human blood and prefer to live in beds or other household furniture. Victims are usually attacked while sleeping, oblivious to the fact that they are being bitten. Here is an informative graphic breaking down everything you need to know about bedbugs:
Symptoms of bedbug attacks can include irritating red welts on the skin and allergic reactions that are generated by the pest's saliva. Because the bites remove some of the victim's blood, prolonged bedbug contact can lead to anemic conditions although it is rare.
If you think you may have contracted bedbugs, you better call a Houston pest control professional: bedbugs are infamously challenging to eliminate on your own. TIME magazine reports, consumer "bug bombs" or "foggers" have been proven to be unproductive in exterminating the bedbugs and can even make an infestation worse. Consumers also frequently overuse home pesticides, which can cause illness and even death.
Bulwark Exterminating
10900 Brittmoore Park Drive
Houston, TX 77041
(281) 668-4930
bulwarkpestcontrol.com
AAAnimal Pro: Wildlife Control
8280 Golf Green Circle
Houston, TX 77036
(832) 248- 7804
houstonwildlifepatrol.com
Terminix
16155 Park Row, Suite 190
Houston, TX 77084
(832) 460-3698
www.terminix.com
Related articles